Keep Your Pet Safe This Summer with These Suggestions from a Veterinarian in Morristown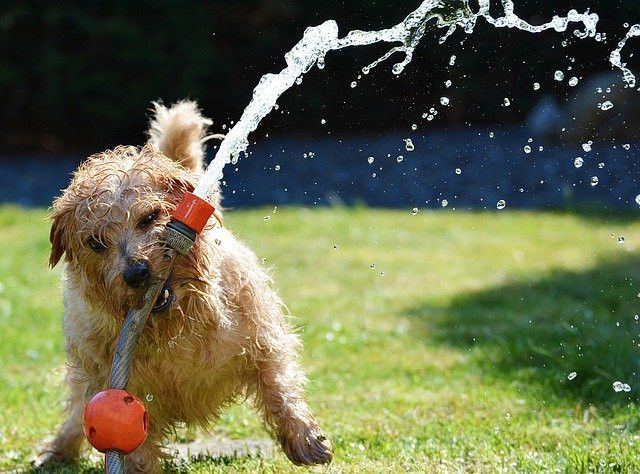 Summer is well underway, and there's no better time for hanging out with friends and loved ones. Sadly, hot summer days can be deadly for animals. When the temperature climbs, it is crucial to know how to keep your cat or dog safe from harm. At Happy Paws House Calls, we don't want to witness any companion animals experiencing heat-related illnesses this summer. In this blog post, a veterinarian in Morristown discusses a few crucial summer safety tips. Let's go!
Leave Pets at Home
Your pet does not want to wait in a warm car while you run errands. Your home is the safest and most comfortable place for them to spend the day. It only takes around 30 minutes for the inside of a car to climb to 120° on an 85° day. Despite common myths, leaving your windows open a crack does not provide any real benefit, nor does parking in a shaded area. Leaving a pet alone in a vehicle is dangerous and can turn deadly in an instant. It just isn't worth the risk. 
Provide Plenty of Water
Your pet should always have unrestricted access to fresh, clean water. It's even more important in the summer, though. Just like your two-legged family members, your pet needs more hydration when the weather warms up. Ensure that their water dish at home is always full of fresh water. Bring water with you when taking your four-legged best friend for a walk, too. 
Protect Your Pup's Paw Pads
The air temperature isn't the only thing you need to stress about during the summer. Paved surfaces get extremely hot, too, and can burn your pet's paws. Black asphalt is the worst offender and could be an astonishing 60° warmer than the temperature of the air. In these situations, it only takes a moment for serious burns and blisters to occur. We suggest avoiding all types of pavement, including asphalt, concrete, and other hard surfaces, as much as possible during the summer. 
If walking your pet on paved surfaces is your only option, use your hand to see how hot it is. If you can't comfortably hold your hand on it for a minimum of 10 seconds, your canine companion can't walk on it without risking serious injuries to their paws. Buying a pair of booties is a great way to protect your pet's paws when walking on hot pavement is a must. 
Visit a Veterinarian in Morristown for Flea, Tick, and Heartworm Prevention
Fleas, ticks, and heartworm are most common during the summer months. Make sure you schedule an in-home appointment with a veterinarian in Morristown to keep them up to date on flea, tick, and heartworm preventatives.
If your dog or cat needs a veterinarian in Morristown, we'd be honored to lend a hand. Contact Happy Paws House Calls now to make your pet's appointment. 
By accepting you will be accessing a service provided by a third-party external to https://happypawshousecall.com/