Holiday Gift Ideas for Pets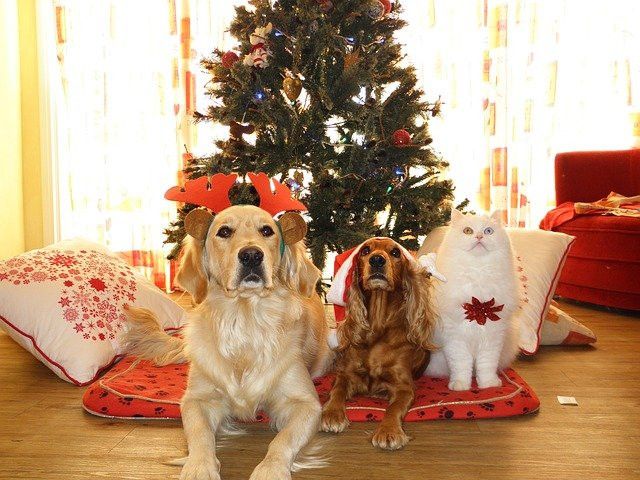 The Christmas season is here, and if you're like most folks, you have been making your list and checking it twice. If you're still looking for an awesome keepsake for the special pet in your life, we have you covered. The veterinarian at Happy Paws House Calls wants your furry friend to enjoy a safe and happy holiday season. That is why we decided to talk about some excellent — though untraditional — gift suggestions for dogs and cats. We're also here to lend a paw if your pet needs to see a veterinarian in Morristown in the upcoming weeks. Keep scrolling to find some awesome last-minute gift ideas for your four-legged friend. 
Microchip
Every single year, around 10 million family pets disappear in the United States. Getting your cat or dog microchipped boosts the chances of finding them if tragedy strikes. Microchipping is quick and easy, and doing so gives your fur baby a form of permanent identification that lasts for life. 
Parasite Prevention
If you think fleas, ticks, and other parasites are just a nuisance, you couldn't be any more wrong. These nasty creatures are detrimental to animals' health, too, and could even cause illness in humans. Even in the winter months, it's important to keep your fur baby on an effective parasite control product. To ensure that you buy safe, effective preventives, we recommend purchasing parasite control products only from licensed veterinarians. 
Wellness Exam
We understand. A physical exam probably is not your furry friend's idea of an awesome gift. However, like humans, cats and dogs need routine wellness care to stay healthy and happy. Scheduling a wellness exam for your beloved pet is a caring gift and a very good way to end the year.
This holiday season, give your canine companion or feline friend the gift of good health. Call now to schedule your pet's appointment.
By accepting you will be accessing a service provided by a third-party external to https://happypawshousecall.com/